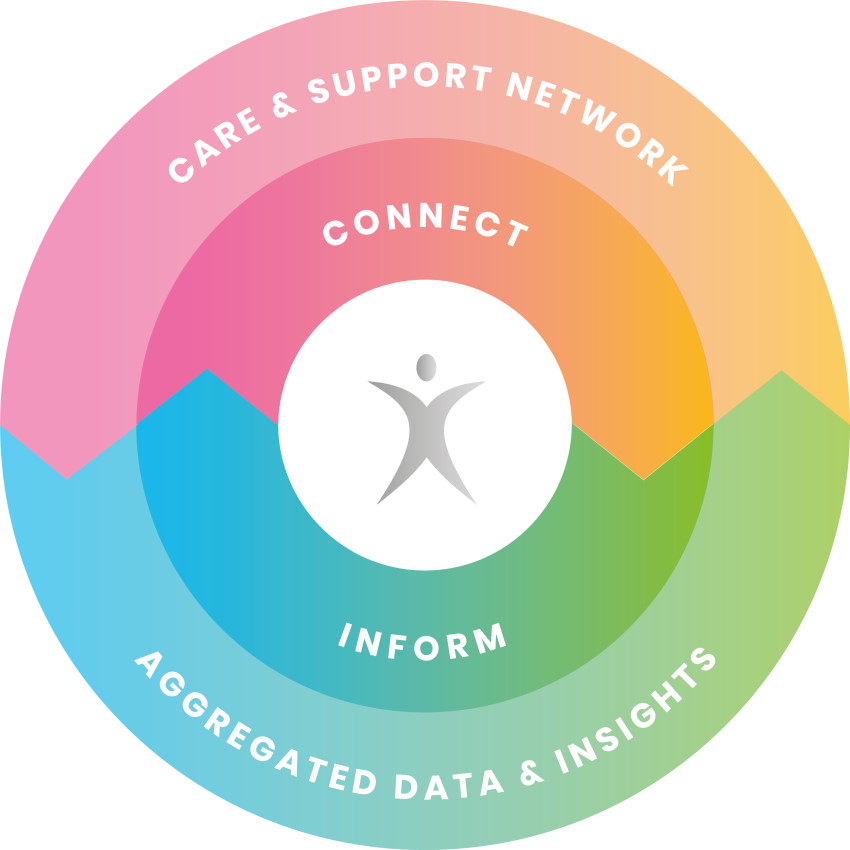 Connecting people and services, providing better insights and choice through smart technologies to deliver more positive outcomes and affordable care.
Carezapp supports the delivery of person-centred care in a holistic, integrated way. An online platform and companion app connecting people within care and support networks. Providing communication and collaboration tools, and insights focused on wellbeing, prevention and promotion of independence. Personalised supports informed through data aggregated from connected technologies.
Carezapp CONNECT
Create personalised connections for each supported person. Providing centralised management of various teams and groups of people, including care and support teams, family, friends, neighbours and/or volunteer groups. Empower those people through simple, secure and auditable communication and collaboration tools.
Communicate and collaborate together
Chat: group and direct messages, messages between teams and groups and broadcast messages.

Video and voice calls: Instant calls directly with a supported person via a tablet or smartphone device. Maintain direct communications, enable wellness checks and social connections. Auto Answer available for calls, where a person may be incapable of answering.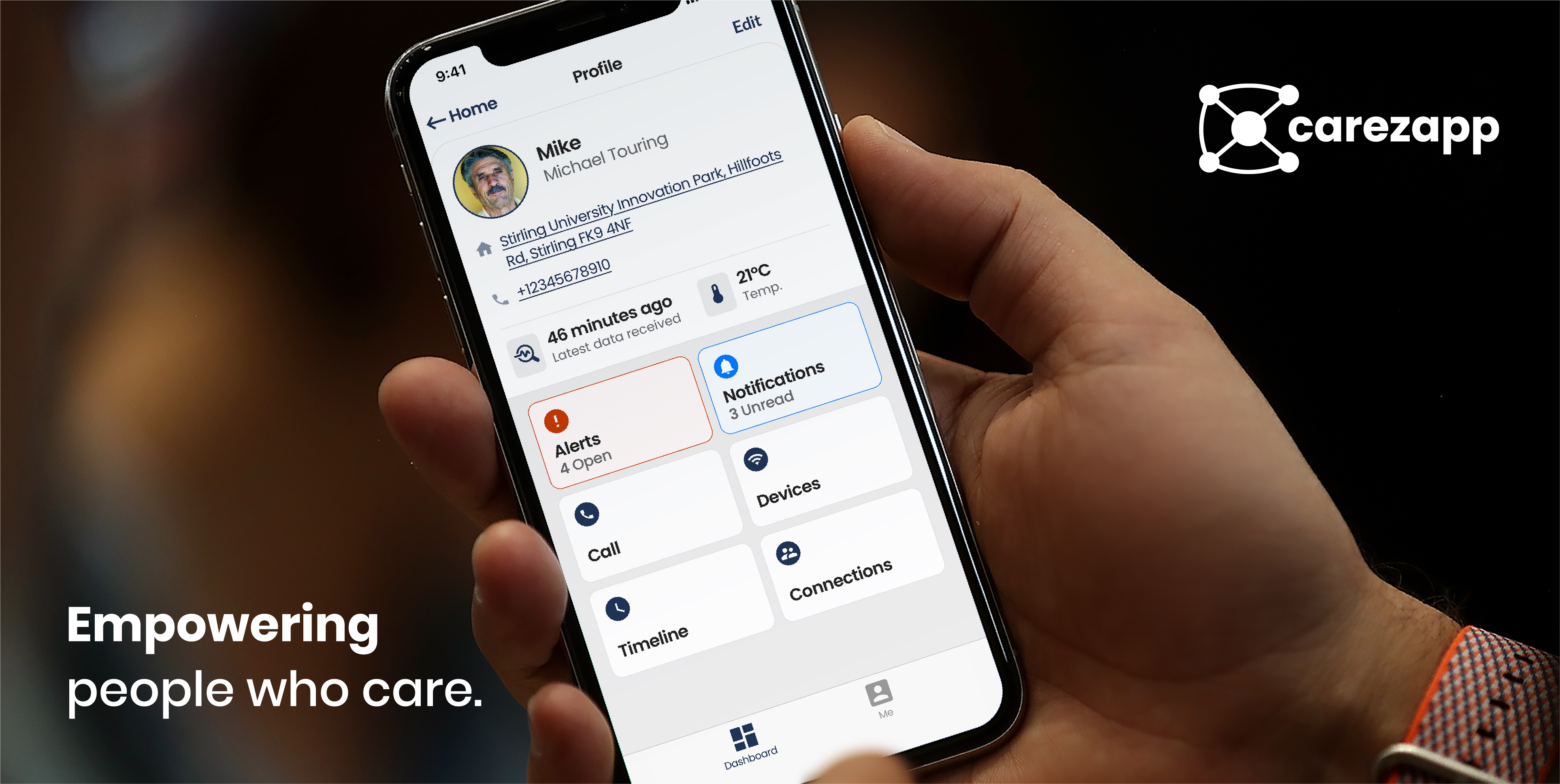 Carezapp INFORM
A technology enabled support system for care at home and in communities. Utilises best-of-breed technologies, ambient sensors, connected devices and open APIs. Aggregating data, which is then processed through our intelligence and rules engine. Producing meaningful alerts, notifications and insights on a 24/7 year-round basis.
Monitor real-time activity within the home, including:
Motion and activity across rooms

Open and close events for doors, windows, fridges and cupboards

Occupancy of beds and chairs

Incontinence and enuresis

Call button for alerts or assistance
Smoke, CO, Flood

Room temperatures and alerts

Video and voice calls for wellness checks and alert verifications

Resting breathing and heart rate

and more...
Motion, activity

Open/Closed, doors/windows

Occupancy, bed/chair

Smoke, CO, Flood

Vibration, Acceleration, Falls

Button, call, alert, panic

Temperature, ambient

Location outside

Video calls, alert verification

Resting breathing rate and

Heart rate

and more...